A business's success largely depends on how well-informed its decisions are. As a business owner, you must be receiving a massive influx of data on an everyday basis. So, whether you want to set your financial goals for the year, gain insight from the trends of the previous years or identify the market gaps, you will undoubtedly need to mine this information to take data-backed decisions.
Let's first understand the nature of this data.
Data is usually either structured or unstructured. Structured data comprises organized information that has a distinctive pattern making it easily searchable. Unstructured data includes unorganized information that is not as easily searchable and is in various formats. Let us delve deeper into this.
What is unstructured data?
Unstructured data is the data that does not have an easily identifiable pattern and cannot be read by a computer program. It does not have any particular format or sequence and does not conform to any data model. The most significant advantage of unstructured data is that it is highly flexible and scalable due to the lack of a fixed schema.
As per Gartner, around 80% of data within any organization is unstructured data. While it is already a tedious task to draw insights from organized data, it is nerve-wracking to make sense of unstructured data. And that is why your organization requires an advanced and specialized unstructured data extraction solution like Xtract.io.
Here are five of the most important steps for extracting maximum insight from unstructured data.
1. Define the purpose of extraction
Data is irrelevant if it has no purpose, so it is crucial to understand the challenges you intend to solve using the information. Chart a clear roadmap defining the business objectives, functionality, end goal, and how it can add value to the business.
For example, Alex is working in one of USA's largest banks and truly sees what a game-changer Machine-Learning (ML) trained data extraction has been to the finance sector. Back office operations at banks involve large and complex data sets that are labour intensive. With this process being automated, performing tasks such as KYC (Know Your Customer) checks, where the identity and address of the customer are verified, are completed in no time. This way the bank is able to cut its operating time and cost and can now offer loans at more attractive rates to those with limited credit history.
This is a direct reflection of how identifying the objectives and functionalities of data extraction at an early stage can add maximum value to the business, resulting in increased revenue and efficiency.
2. Identify the source and format
Unstructured data extraction results in various forms of data: namely, text files, emails, social media, mobile data, photos, videos, audio recordings, geotags, satellite imagery, scientific data, etc. Now that you've identified the purpose of analysis, skim over all the unstructured data sources available and determine what is relevant to your business line.
This is one of the most important steps in unstructured data extraction, where you decide what should be extracted, analyzed, and stored. This helps you declutter and clear out the noise, leaving you with just the relevant information, adding value to your analysis.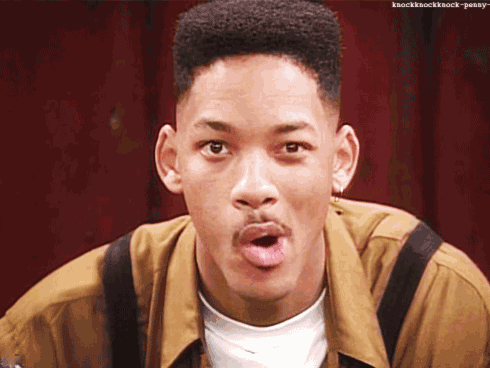 3. Select a versatile technology stack

A prospective technology stack should be well assessed against the business objectives and requirements, after which the data architecture of the whole project should be set up. There might be various unstructured data formats, but organizations need to knock down data silos in favor of a scalable data hub to realize the potential fully. The result of the analysis should be stored in a cloud-connected information store so that the data can be easily utilized.
This is where an enterprise-grade integrated data solution like Xtract.io is advantageous. Our pre-configured business rules ensure that your data is compliant to international standards and therefore ready-to-use for business.

4. Store all relevant information in a data lake
A data lake or enterprise data hub is a centralized repository that hosts vast, diverse, unprocessed raw data in various formats. With the advent of big data and the need for global accessibility, these are now cloud-based for maximum convenience.
Traditionally, a lot of information was lost when deemed 'not useful' for analysis. But today's business users rely on various applications and content repositories to support their business objectives and strategic goals. This leads to a higher demand for faster, more efficient data access and analytics at the end-users' fingertips. This database for unstructured data provides a single place to save and access valuable data that is agile and useful for search and analysis.
5. Choose the right software with AI capabilities
When extracting unstructured data, it is important that you choose a tool that has the latest AI-technology as it is key to automating the process and getting swift and accurate findings. Once the database from the previous step has been shaped, the data will then be segmented and categorized by identifying common patterns and text flow.
For instance, one of the best use cases for AI tech being utilized to mine information from unstructured data is customer analytics. Companies use a plethora of different source points- chatbot conversations, social media mentions, images, online reviews of products, call center transcripts, etc. With tools like Xtract.io, they will be equipped to swiftly scan massive datasets and identify patterns in customer sentiments hidden in the ocean of online mentions, reviews, feedback, networking sites, forums, and more. This, in turn, helps increase customer satisfaction and retention.
Xtract.io, your one-stop data mining solution
At Xtract.io, we believe unstructured data extraction is about clearly defining your business goals and objectives, transforming data, and gaining insight into what drives business growth. Xtract.io is a robust data extraction solution that draws information from various multifaceted sources of structured data and unstructured data using a fully-automated technology.
To find out how we can contribute to your business, request a free consultation with one of our experts today.